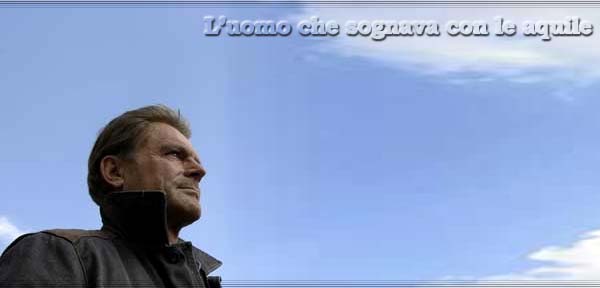 A delicate story of love and friendship, where a man rediscovers the meaning of life and fights to defend the tradition of an ancient cheese his family has produced for 400 years in Aspromonte. But, aboveall, he fights not to give in to modernism, that tramples over the individual, with no regard to the work and culture of past generations. He becomes a legend in his town.
CAST

---

ROCCO VENTURA
Terence Hill

---

GIULIA SPADAFORA
Michelle Bonev

---

ROBERTO SPADAFORA
Mattia Cicinelli

---

ANGELO SPADAFORA (Major)
Andrea Tidona

---

FERDINANDO SPADAFORA
Alberto Molinari

---

ISABELLA
Stefania Bogo

---

ZAGARI
Pierluigi Misasi

---

MARCO (Rocco's helper)
Claudio Pallottini

---


And...


---

ROCCO'S HORSE
Don Juan

---

ROCCO'S OTHER HORSE
Bandito

---

ATLAS, ROCCO'S DOG
Kim

---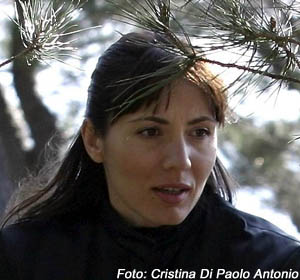 Michelle Bonev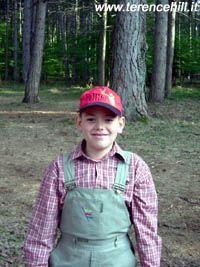 Mattia Cicinelli,
already seen in the "Don Matteo 4" series, episode "Merce preziosa"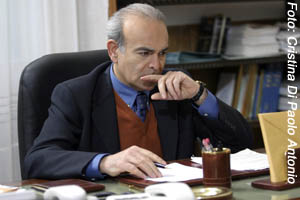 Andrea Tidona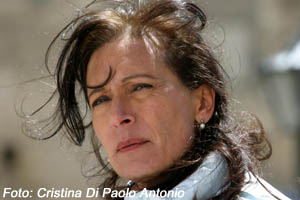 Stefania Bogo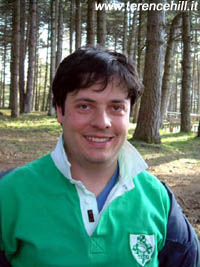 Claudio Pallottini

Terence Hill con il regista Vittorio Sindoni

CREW

---

FROM AN IDEA OF
Alessandro Jacchia

---

PLOT
Umberto Marino
Elisabetta Zincone

---

SCENE
Umberto Marino
Elisabetta Zincone
Salvatore Basile

---

PRODUCTION
Vittorio Sindoni

---

DIRECTOR OF PHOTOGRAPHY
Safai Tehrani

---

SCENE PHOTOGRAPHER
Cristina Di Paolo Antonio

---
---
SET NOTES
---
The idea was born, Terence tells us, when Alessandro Jacchia read an article in the paper about a true story of a tenacious and coragious farmer. The decision to make a film of it was instantaneous and even Terence enthusiastically accepted immediately the chance to play the part of the farmer.
Initially the film was to be set in the Alps, but then after many suggestions, Calabria seemed the most appropriate choice, for it's untouched nature and for it's rustic ambience. An old abandoned farm was located, which was suitable as Rocco Ventura's dwelling, to which only minor preparation was made. For this, his latest film, Terrence particularily wanted an Andalusian horse, his favourite for it's beauty and elegance. He even expressed an interest in the colour black., seeing that he had never had a horse of this colour in any of his films. So, Don Juan was found, a very beautiful Andalusian horse, not exclusively black but brown with black hooves, tail and mane.
Happy riding Terence!


| | |
| --- | --- |
| The farm | The house |
| The stalls | The laboratory |
---
THE PLOT
---
Rocco Ventura lives a solitary existence with his goats, he lives in a little rocky village in the mountains of the Aspromonte, where an ancient cheese is produced in the same way his family has produced it throughout the centuries.
Stability is rocked when a large European company directs Rocco to transform the ancient methods of production of the cheese to modern requirements.
The small businessman however is not discouraged and engages in a personal battle against "diktat di Bruxelles", succeeding in involving even the small rural community that surrounds him.
In the background of this local - global battle, other sub themes are interwoven like evil intentions of Spadafora, the mayor of the village who, with the greedy businessman Bortolotti, tries to build an ambitious tourist complex on Rocco's land. In order to keep the lands of his father, Rocco's target is a big contract with a french company
Inevitably, even the sentimental themes: whilst in full conflict with the mayor, Roberto, a boy who has just overcome a severe form of cancer, arrives in the village. He is the son of the mayor's brother and Giulia. Roberto comes into contact with Rocco and is fascinated by his world, fascinated with the mountains, the caves, the shepherds, it resembles a little, Robert Redford's film "The Horse Whisperer".


If you want to know how the movie ends, click here !